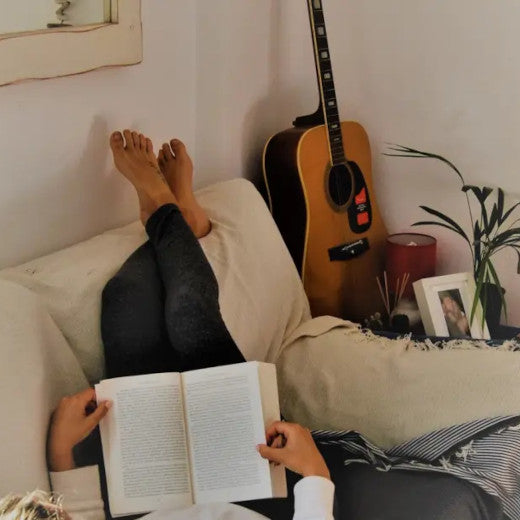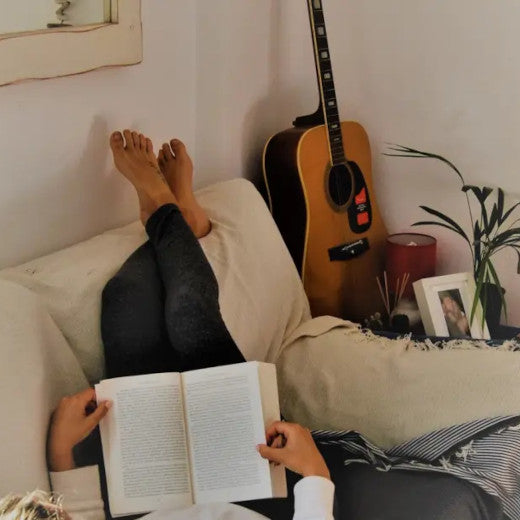 With today's online archives, open texts and search tools, young women do not need to look very far to find answers to questions that were once hidden in anatomy textbooks.
Knowledge about puberty and the menstrual cycle abound in online spaces! Some are true, some, riddled with age-old taboos while others still may be a little too progressive for young readers.
Yet, although online sources are easily accessible, a good book about growing up, puberty and menstruation is something every girl should have. And the books available to young women today have come a long way in the last twenty years!
Much of what I learned as a young girl about my period came from my mother and older sister and while they did their best, I still had so many questions left unanswered. My junior high teacher made puberty sound horrible and by high school we basically memorized and knew the definitions to all the parts of our reproductive system and were routinely told about our options for "protection", none of which included reusable options.
This post was inspired by a fascinating panel I attended at the biennial conference of the Society for Menstrual Cycle Research, which focused on menstrual health education and resources.
While we can all look things up online, it is nice to have a tangible resource on hand for those not so easy questions. It is also great to be able to pass this resource on to friends and family members who may not have someone to talk to about all the changes they are experiencing.
The following is a list of books that are great for parents and young women to explore. Each book covers a myriad of topics related to puberty and menstruation and offers some unique insight for women of all ages.
The Period Book: Everything you don't want to ask (but need to know) by Karen Gravelle & Jennifer Gravelle
This book is loaded with lots of helpful information and imagery for girls of all ages. Topics include anatomy, cycle charting, product options, body image and even a section that speaks about vaginal care. The Period Book is definitely a resource we would recommend for younger girls, but we would ask for just one small change: that it include a section about reusable options like The DivaCup! This inclusion could truly make this a book about everything you don't want to ask (but need to know).
Cycle Savvy: The Smart Teen's Guide to the Mysteries of Her Body by Toni Weschler, MPH
I'm partial to Toni Weschler`s Cycle Savvy, simply because I found Weschler's Taking Control of Your Fertility to be a great resource to me over the past few years. I just wish Cycle Savvy was available when I was 15! We would recommend this book to girls who are looking for an in-depth look at the menstrual cycle and those who are interested in learning how to chart their cycle. The book details how to monitor and evaluate cycle symptoms and it does so through humor, honest testimony and narratives that make you feel… normal.
Body Drama by Nancy Amanda Redd
Body Drama has lots to say about all those things that come with puberty including breast health, skin changes, body shape and of course your period. Redd does an excellent job of showing how unique women are; done through both serious and humorous tones. Difference is not abnormal, but normal and difference is what is celebrated in Body Drama. This book is a great resource for teen girls (and their mothers, aunts, or older sisters) and one they will probably look to throughout their life.
Girls Guide to Becoming a Teen by Amy B. Middleman & Kate Gruenwald Pfeifer
While most teens will experience much of what is discussed in this handbook, girls who are under 13 may also find this book beneficial. This book explores all aspects of puberty, drawing attention to a few areas most girls do not often learn about like height changes, changes in your hair, healthy diets, eating disorders and how to cope with emotions. Simple, yet informative, this handbook's chapter layout allows parents and teachers to pick and choose areas that are suitable for specific age categories.
While there are many books to draw from these were a few we found to be very helpful for girls and women of all ages. One main critique of these books is that they do not discuss reusable options like The DivaCup nor do they touch on any of the health concerns related to disposable options. Our hope at the Diva office is that as dialog about the menstrual cycle becomes more widely accepted, and as more and more resources become available, information about reusable options will be included.
Do you have a book you`d recommend to a young woman looking for answers about puberty and her period? Share you titles with the Diva Community today!