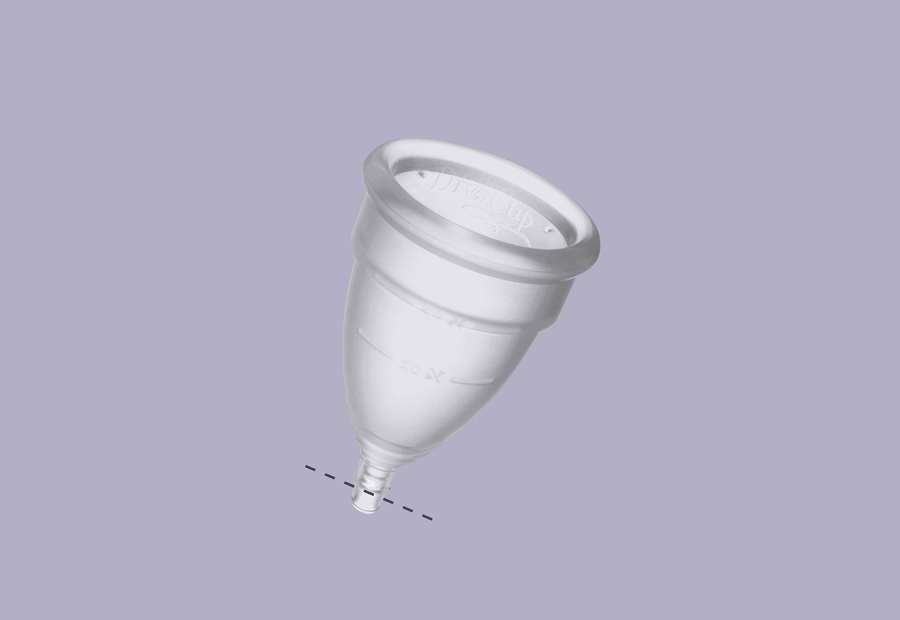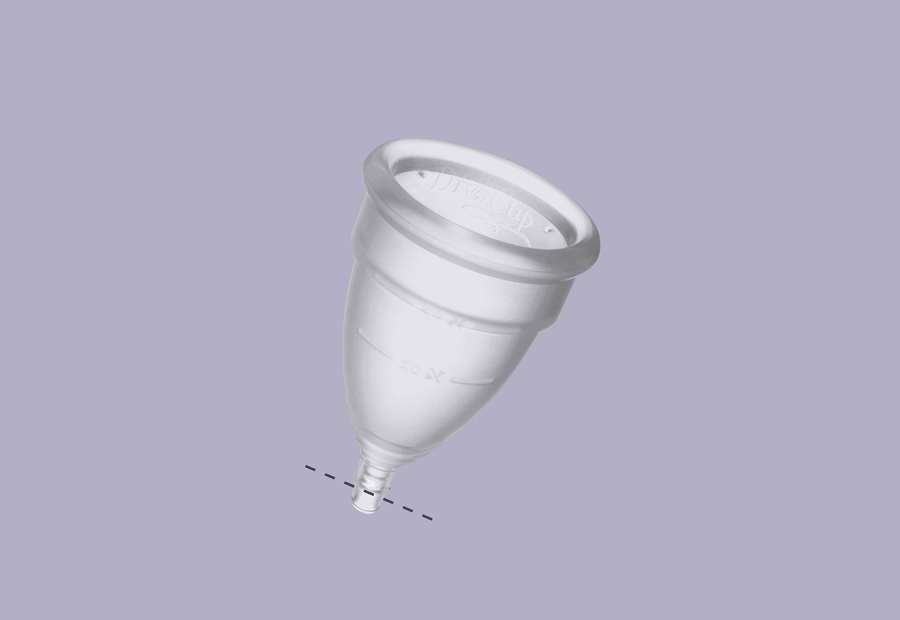 People often ask us how to trim the stem of their DivaCup. In fact, it is our most popular #TipTuesday question. Let us guide you in the art of trimming the stem of your DivaCup for added comfort and a better fit.
It's not hard, we promise 😊
Why trim the stem of my DivaCup?
First, you don't need to trim the stem of your DivaCup. It's an option if it's more comfortable to wear. We've had hundreds of calls and emails saying this has helped DivaCup users in the past!
Second, trimming the stem is a step we would recommend if the length of the stem is irritating your vaginal opening or if you have a lower cervix. The DivaCup sits low at the base of the vaginal canal and away from the cervix, so adjusting the stem to fit your body is completely normal.
After insertion, if you're feeling your DivaCup, there is a good chance that you've inserted it incorrectly. Wash your hands, remove your DivaCup (remember to break the seal and not to pull by the stem!), and try to insert the cup again. You can turn to your helpful booklet that came with your diva cup or have a look at our website. Our Instagram page also has tips on insertion.
If you're finding insertion tricky, remember to relax, and know it takes practice! For additional questions that you can't find on our FAQ page, feel free to contact Consumer Experience.
Let's say you insert the cup properly, and it still doesn't "feel right". That's when you know it's time for a trim. If after trimming the stem it still feels off, we recommend swapping cup sizes altogether.
What to use
The best tools to use for cutting the stem are tiny scissors or nail trimmers as the stem of your DivaCup is small. Disinfect your tools and wash your hands before using them. Be sure to cut in a straight line. Your DivaCup is made with 100% medical grade silicon and making the material firm but adjustable. 
How to trim
Trim the stem no shorter than one-quarter inch (1/4 inch or 0.6 cm). We do not recommend cutting off the whole stem because it's useful for removal and breaking the seal of the diva cup.
There you have it!
Good luck with trimming the stem. If you're ready to try a DivaCup, visit ShopDiva.