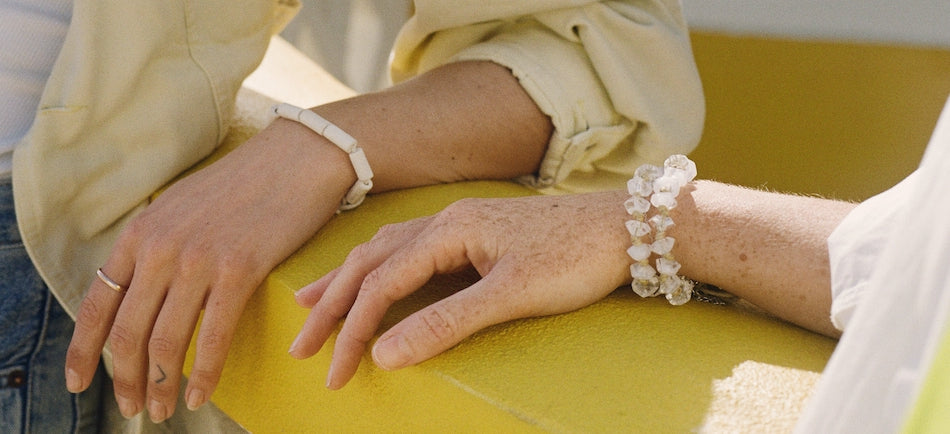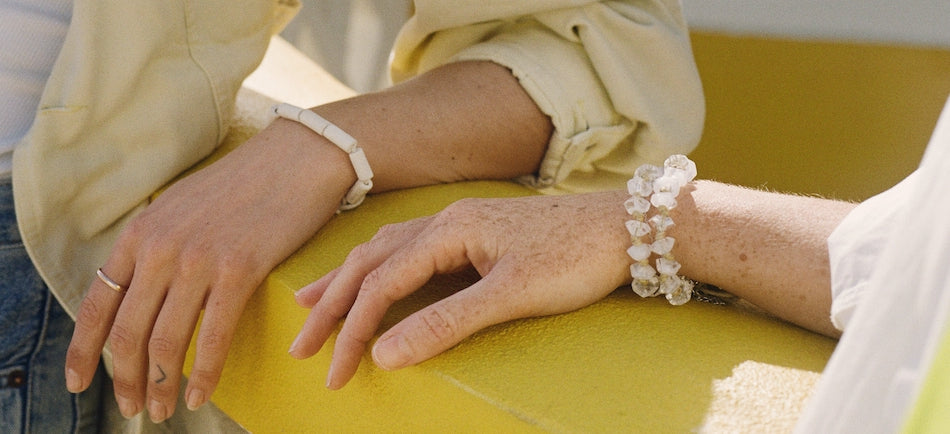 Have you been looking for "cheap" period cups? While we're in the middle of challenging financial times, we never recommend sharing or reselling your menstrual products—regardless of how thoroughly you think it's sanitized.
Safety and Associated Risks
Even if you've thoroughly washed it with warm water and DivaWash, boiled it for 5-7 minutes, and only wore it once for 45 minutes, unfortunately, your menstrual cups or menstrual discs are still not safe to share. 
 
As an internal medical device, our products are made of 100% medical grade silicone. Menstrual cups work because they have been made to thorough specifications to comfortably fit and be safe for internal use. They have been through extensive testing and approvals by governing bodies, like Health Canada and the FDA. We do this to ensure that it's safe for direct bodily contact for prolonged periods of time.  
 
When you clean it, while you're removing residue and bacteria, there's currently no readily available way to ensure it is 100% sterilized. There are too many variables at play. While it is safe to be used by the same person again, when cleansed and stored properly (away from perfumes and in a breathable cotton bag), the same cannot be said for allowing someone else to use it internally. 
 
Shared or used menstrual cups and discs increase the risk of infection and irritation. Menstrual cups are personal hygiene products. As such, they come in very close contact with your vaginal ecosystem and bodily microbiome. Disrupting the bacterial ecosystem can lead to infections, including bacterial vaginosis, yeast infections, and urinary tract infections. These infections can lead to further complications and serious implications for our health. Cup users should always be mindful of what they are putting into their body to be worn for up to 12 hours. 
Disposing of Menstrual Devices
Maybe you wore it once, maybe you dropped it in the toilet, or maybe you've already bought a used DivaCup. It must be disposed of. There is no guarantee that it has been thoroughly sterilized and will not cause infection, if inserted. Unfortunately, it is never worth the risk. 
 
While the dream is to purchase it and use it for up to 5 years without issue, this isn't always the case. The best course of action is to dispose of your used silicone cups, discs and ShakerCups through our partnership with TerraCycle. TerraCycle takes used or no longer usable silicone products, grinds them down and repurposes them as playgrounds, flooring, and athletic tracks.
 
The Risks of Buying Unauthorized Copies
There are a number of companies that manufacture cheap period cups that look like the DivaCup but aren't FDA approved. If you're wondering where to buy menstrual cups that are safe, we have several sellers approved to sell authentic DivaCups and Diva Discs.  
 
Always confirm that you're purchasing the official Diva Cup brand from an authorized seller, like ShopDiva, Period Nirvana, Amazon (our authorized distributor is Pattern), or Walgreen's. Menstrual devices must be approved by a governing body like Health Canada or the FDA. It's an extensive process to ensure our products are safe and hygienic for direct bodily contact for a prolonged period of time.
The Issue of Affordability
People often look for deals and ways to keep financial costs low—we understand. And sometimes it's an absolute necessity. We also recognize that period care can be very expensive. At Diva, we do what we can to keep our products affordable. As such, we have recently reduced the price of both the DivaCup and Diva Disc to $35. 
 
If you're struggling to afford your preferred period care products, you should know that many menstrual equity organizations offer period products for free. We partner with many organizations, including the Period Purse in Canada, which distributes donations across the country, and PERIOD., which has close to 400 branches across the US.
The Solution
"Cheap" period cups don't really exist. Reusable menstrual products are designed to last you several years. And in the long-term, they are a cost-effective solution. If you're able to commit a bit more money now, you can save hundreds of dollars in the long run. However, we recognize that $35 can even be a challenge to afford at times.
What to do if you can't afford period care products: 
Visit your local menstrual equity organization and access free period products 
Purchase a DivaCup through your HSA/FSA

 

if you have benefits
Sign up to our

 

newsletter to learn when the DivaCup goes on sale 
 
How to help: 
Donate period products (including tampons and pads) to local organizations  
Make a monetary donation when you can 
Volunteer your time at their donation facilities  
Share resources online and throughout your community 
 
Organizations by location:
We all deserve to menstruate safely, and with dignity. 
References
CDC Guideline for Disinfection and Sterilization in Healthcare Facilities. 2008. https://www.cdc.gov/infectioncontrol/guidelines/disinfection/index.html
In Vitro Study to Assess Effective Cleaning Techniques for Removing Staphylococcus aureus from Menstrual Cups. 2022. https://www.ncbi.nlm.nih.gov/pmc/articles/PMC8835062/#B13-ijerph-19-01450
PATH Menstrual Cup Cleaning Practices: A Mixed Methods Study of Published Instructions and Key Informant Interviews. 2021. https://www.path.org/resources/menstrual-cup-cleaning-practices-mixed-methods-study-published-instructions-and-key-informant-interviews/