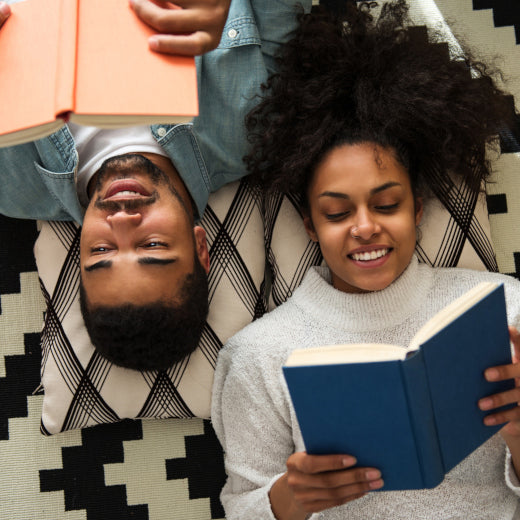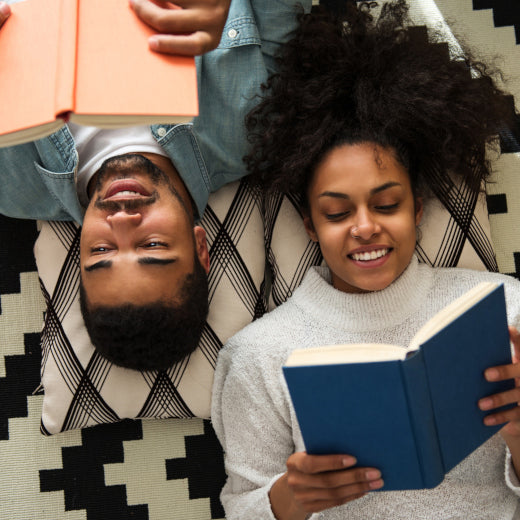 Our Red Book, edited by Rachel Kauder Nalebuff and published by Simon & Schuster, is a nuanced and intimate exploration of diverse period stories, to open up and expand dialogue around menstruation — and to bring us back to both our individual and collective power. 
"Underneath shame is a source of power that someone is afraid of you unlocking." (RKN, 5)

Through this collection of essays by women, fathers, brothers, and friends, we learn how the taboos around menstruation intercept all relationships. It is paramount to our existence, yet it's a topic that gets shut down and hidden. Knitting in the stories of brothers, fathers, and friends, Our Red Book is an intimate look into unique period stories, and an important lesson in the power of testimony in eradicating shame. 
 
We spoke to Rachel Kauder Nalebuff about her latest collection.

Alison Dowling: How long

 

did you collect period stories?

 

And at what point did you decide th

ey

 

needed to become

 

Our Red Book

?
Rachel Kauder Nalebuff: As a teenager, I collected peoples' first period stories in my community as a way to create a resource that I wish I'd had. That became a best-selling book called My Little Red Book, intended as a "mother-daughter" gift.  
Much to my surprise, some of the most enthusiastic responses came from single dads who needed a resource like this to share with their teens (and also probably to inform themselves!). Since that moment, I knew I needed to return to the book and invite more readers in. 
In the past decade, menstruation has also become increasingly less taboo in North America. Period stories no longer need to be about countering shame with celebration. There is a huge range of feelings around menstruation that only now can we really begin to explore. 
As you probably know if you are reading this blog, stories about menstruation are often tangled up with life's stickiest, richest subjects — cultural inheritance, intimacy, family, aging, illness, gender, parenthood, trauma as it lives in the body, redefining oneself, and the world we want to live in. By talking about menstruation, you pull at other threads. And yet, most of these profound stories remain untold. Our Red Book is a place to explore this rich terrain for readers of all ages.

AD: Why is this book important right now?
RKN: So yes, we have moved from a culture in which talking about periods felt fringe to one where the MTA features cheeky ads for menstrual care products. At the same time, reproductive rights have progressively been eroded, censorship is increasing, and health literacy has become a political bargaining chip. It's a dizzying moment. 
It's important to ask: How did we get here? And, outside of electoral politics, what we can do? 
One question behind assembling this book was: What would happen if we raised the next generation with openness about periods and the body (let alone appreciation!) from the very beginning? And is it too late for the rest of us adults?  
For so many of us, a culture of shame begins before we can even remember. Often, it begins when parents give false answers or avoid questions about the physical reality of birth. It continues when parents hide traces of their own monthly periods. It grows when parents avoid talking about menstruation and sex until it's already happening. And I don't blame parents! So few of us, no matter our age, were given the tools to speak. 
From listening to hundreds of personal accounts about periods, I see how that silence, which often begins so early, floods into the rest of our lives and grows into deeper shames, misinformation, and fear.  
We are all needed in the conversation about the reality of the body and its needs. Parents, partners, friends. Everyone. It's not too late. In fact, it is a critical time. My hope is that Our Red Book gives us more language, more tools, more complexity, more humor, and more of an invitation for more kinds of people to listen and to speak.

AD: Can you describe the collection in 3 words?
RKN: Intimate, choral, almost-fateful.

AD: What do you hope people take from reading

 

Our Red Book

?
RKN: I hope readers find themselves in one of the book's many stories, and I hope they also feel expanded. I hope it instills reverence for the unknowability and vast difference between all our bodies, and that it invites us to speak with more intimacy and vulnerability.
AD: How can we learn to talk to non-menstruators about menstruation?
RKN: One of the essays in the book, written by a contributor from Brazil, walks us through how she taught her infant son about menstruation. Drawing from her Indigenous heritage, which instilled in her a reverence for menstrual blood as a life source, she taught her son that periods were nourishment, and, in fact, part of what made him grow. Immediately, he was in a state of wonder. 
No matter your tradition, there's something to learn from this account. One of my immediate revelations was…. we can start so young!!!  
Your question is part of why I believe in literature and culture. We are changed by what we read and encounter. It's one of the few ways people can deeply listen to perspectives unlike our own. It's part of why I hope this book will become an…unexpected gift for sons, brothers, boyfriends, partners, etcetera!  
But I also want to reframe your question: How can non-menstruators learn to talk about menstruation?
One of my favorite stories in the book comes from a father in Mexico. When he's sent to go buy menstrual care products for his teenage daughter, he has a panic attack. Unsure of what to buy and overwhelmed by all the options, he buys…. everything!  
As he writes: "That's when I realized that I'd spent my life surrounded by women, but in a tunnel. How? And why had no one told me?! And why did I never ask them any questions?! How could I be FORTY YEARS OLD and so not aware?!" 
Through humor and self-deprecation, he points at a silence that has been normalized and reveals it to be absurd! 
How can everyone who has been raised in a culture of silence learn to see that silence as deprivation of basic knowledge?  
My hope is that Our Red Book, through accounts like Enrique's, invites readers to feel welcomed into learning, no matter what age or gender. 
Humor definitely helps, too.

We're so excited to share this collection with the Diva community! We believe that coming together to acknowledge and discuss our experiences as menstruators is an act of empowerment that can change the world.

Our Red Book is available for purchase here as of today! Sign up to receive the accompanying group reading guide.