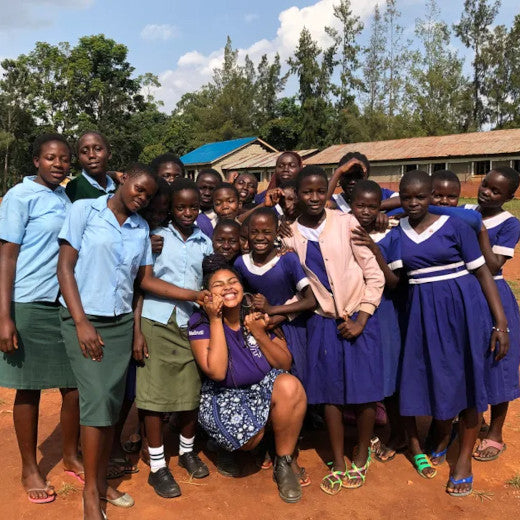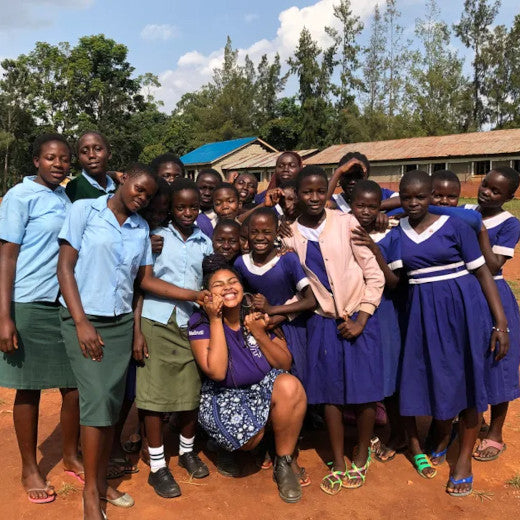 If you're passionate about education and equal access to menstrual care, then keep reading because Diva Day is bringing that passion all the way to Kenya.
What is Diva Day?
Diva Day is a nonprofit organization that empowers women's education by providing its community with the platform and tools to foster agency over their bodies, voices, and stories.
In 2017 Diva Day brought over 100 DivaCups to girls in Kenya ensuring that no day of school would be missed due to their periods. This past August, thanks to a generous partnership with DivaCares, Diva Day provided 1000 DivaCups and educational workbooks to female students in western Kenya. That was quite the experience, so you'll learn more about that below. 
The Story Behind Diva Day
Founder Malindi Ayienga was born and raised in Canada by a Canadian mom and a Kenyan dad. In 2017, Malindi's dad brought back photos from his most recent trip home to Kenya. One of the photos he shared from a school he visited featured female students sitting at the back of a classroom on a bench covered in sand. These girls were menstruating and didn't have the means necessary to take care of their bodies. It's not uncommon for menstruating girls in Kenya to free bleed onto sand all day, just to ensure that they can physically be in the classroom. More often than not, students who don't have access to pads or tampons stay home from school completely while they're on their periods.
Malindi was in theatre school and had just started using the DivaCup herself. She recognized how liberated and comfortable she felt when using it during her period. She wanted the girls in Kenya to know comfort and freedom while menstruating too. When her dad told her he was going back to Kenya that summer, she insisted she come along with as many DivaCups as she could buy. She filmed a YouTube video asking friends and family for any financial support they could offer and thanks to their generosity, raised over $5,000 to purchase the cups.  
After the first Diva Day in Kenya, it became clear that there was not only a need for DivaCups, but for menstrual health education and self-esteem workshops to eliminate the shame that comes along with being denied access to education based on gender.
Since 2017, Diva Day has grown into an international community of people supporting women. Through arts-based fundraisers, Diva Day continues to garner financial support as well as raising awareness about the reality of period poverty for Kenyan girls. The Diva Day creative team is comprised of trained artists who are striving to bridge the gap between creative expression and tangible change. Malindi recognized that the passion she has for art and the compassion she has for people was fostered not just in her loving family, but in her chosen family of artists. Artists were the people who cultivated a space of love and support that helped her find her voice. Diva Day seeks to create that same platform for women all over the world to discover what they have to say and it all starts with access to education. Empowered women empower women.
Obstacles from Diva Day August 2019
The Diva Day team arrived in Kenya only to find out that the 1,000 DivaCups and educational workbooks could not be accessed by the Diva Team, as they were required to pay $12,000 in taxes in order to release them. The Diva Day team took action and immediately reached out to their amazing community to raise the funds and guess what? Due to the support of their community, the DivaCups and workbooks were released and they were able to continue with their goal of distributing 1000 cups. Feel free to check out their most recent Instagram posts to see how the story played out – it's incredible!
If you're interested in making a donation, learn more here.